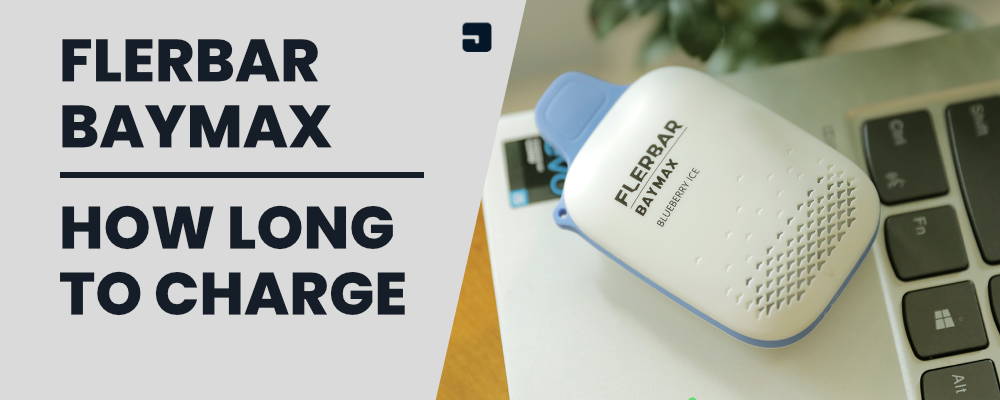 So you're looking at delving into the nicotine free vape world with the Flerbar Baymax 3500 Puff disposable vape - great choice! You may be wondering how does that little 650 mAh battery get through 3500 puffs? Let us explain below:
Flerbar Baymax - Battery & Info
The Flerbar Baymax is an impressive little vape that packs a punch. Using it's ground breaking HRTP (Harm Reduction Technology Platform) it provides the user with an incredible nicotine throat hit sensation without any nicotine. Brilliant for those looking to finally tackle that last few steps of combatting their nicotine addiction.
The Flerbar Baymax comes with a 650 mAh battery, powering a Mesh Coil to deliver that sweet and delicious vapour straight to you! Now you are right in thinking that most disposable vapes have a 650 mAh battery and they only provide around 500-600 puffs, never mind 3500.
You're right, in order to get through the huge 12ml capacity of the Flerbar Baymax, the device will need to be charged around halfway through depending on how often you use the device and how long your drags are.
The battery should last around 12-13 hours of continuous use straight out the box, maybe a little more after fully charging the device.
Flerbar Baymax How Long To Charge
Once the Flerbar Baymax has completely run out of juice, the device's Blue LED will flash 10 times. Once you see that the battery is dead, all you have to simply do is plug in a USB-C into the fast charging port and charge the device for an hour and it'll be good to go. Once charged, the LEDs will turn off.
If you can't wait 60 minutes until your next puff, you can sneak in a little puff while the device is charging. However we do recommend unplugging the device before using it.
Once unplugged, the blue LEDs will flash three times indicating that it is ready to go!
The Flerbar Baymax range comes in an impressive 28 different flavours. From Strawberry to Purple Grape, Rainbow Sweet to Apple Ice, there is something for everyone with Flerber Baymax.
See the flavours we have here: Flerbar Baymax
Does Flerbar Baymax Have Nicotine?
Flerbar Baymax has rapidly expanded and become very popular within the Disposable Vape market, but do they contain nicotine? The short answer is No, Flerbar Baymax do not contain nicotine. However the do provide the same sensation and throat hit you get from nicotine containing vapes using the groundbreaking technology.
Read More - Does Flerbar Baymax Have Nicotine
Are Disposable Vapes Safe?
Disposable vapes are all the rage just now, they are in every corner shop, supermarket and in the hands of passerbys, but the question remains, are disposable vapes safe?
The short answer is yes, however there are some things that you need to keep an eye out to make sure that the one you're thinking of buying is legal.
Read More - Are Disposable Vapes Safe