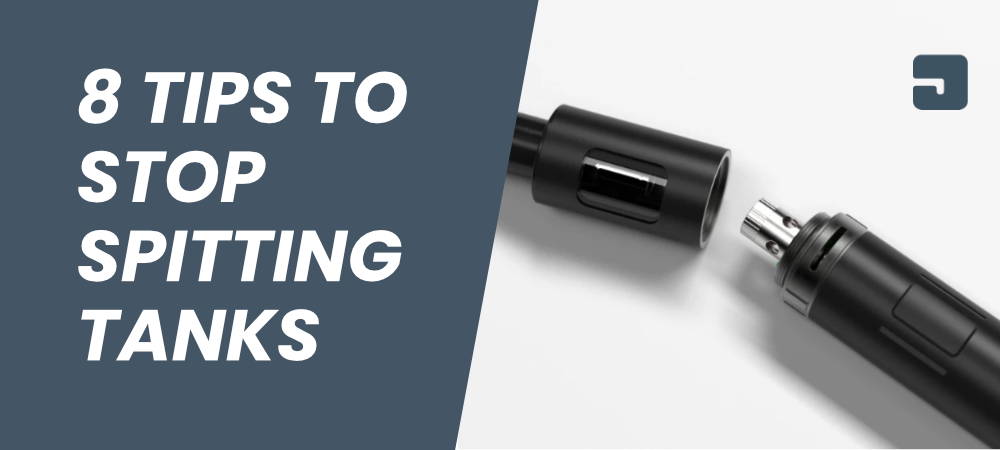 This guide will help you tackle the nasty spitbacks you might be having from your e cigarette. If you find this helpful make sure to browse our extensive product ranges, we have something that will fit all of your needs!
What is Vape Spitback?
Whether you're an experienced vaper or a newbie, it's never pleasant when your e cigarette suddenly decides to spit hot vape juice into your mouth mid-inhale.
Sometimes referred to as spitback, this can happen when there's too much e liquid in the centre of your coil. This can't be vaporised properly and it bubbles or pops like water being brought to the boil. As you inhale, some of these 'pops' may shoot up the centre post of your tank. While it's not dangerous, it's certainly not nice and if it happens too often, the extra e liquid could leave you feeling a little nauseous as well as rendering your tank unusable.
Luckily, spitback can be easily solved, so check out our tips below.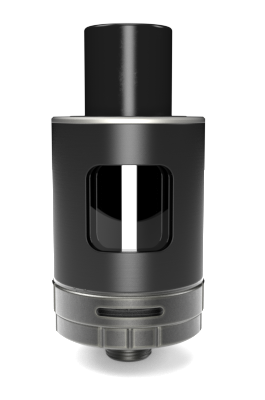 Our 8 Tips to Stop Spitting Tanks
1. Flick the tank
The easiest way to remove excess e liquid from the centre of your vape coil is to give the vape tank a couple of short, sharp flicks downward. It's best to do this over a sink or some tissue as the excess liquid should fly out of your mouthpiece.
It's also a good idea to do this whenever you've just filled the tank, or before you use a new coil for the first time, as this will help keep your coil clear.
2. Remove excess liquid from your tank's centre post
Vapour that's not been inhaled will condense back into e liquid, and this can happen in your tank's centre post or in the mouthpiece.
This then runs down the post, into the centre of the vape coil. To stop this from happening, take a small piece of kitchen roll, roll it up, and then poke it down the centre post of your tank to clean out any excess e liquid.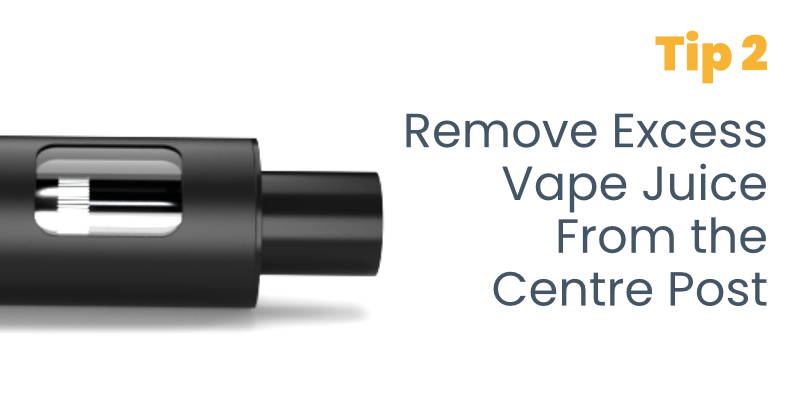 3. Fire your battery before inhaling
This tip works well in conjunction with the flicks mentioned previously. Simply hold down the button on your device to fire it, without inhaling, and do this a couple of times for a few seconds each time until you stop hearing any popping.
This will vaporise that excess liquid without the risk of inhaling any spitback.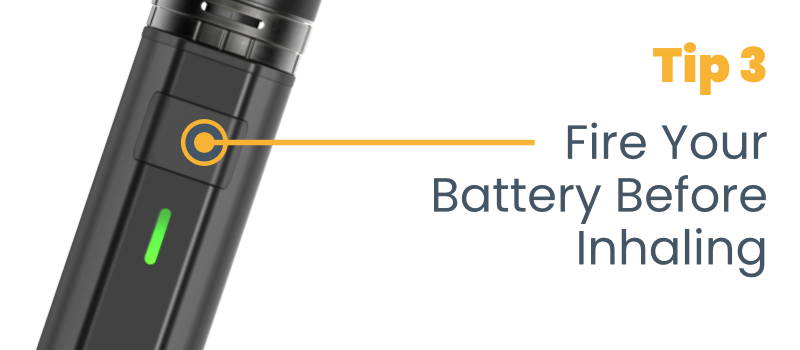 4. Reduce your airflow, or take smaller inhales
If you like to take quite long or deep inhales, this can sometimes pull more e-liquid into the coil than it can handle. The same can also happen if you like to have the airflow wide open
Taking smaller inhales will help, or you can switch to a Direct Lung coil if you prefer bigger inhales. You can also close off the airflow partly, but be sure not to start taking bigger inhales to compensate.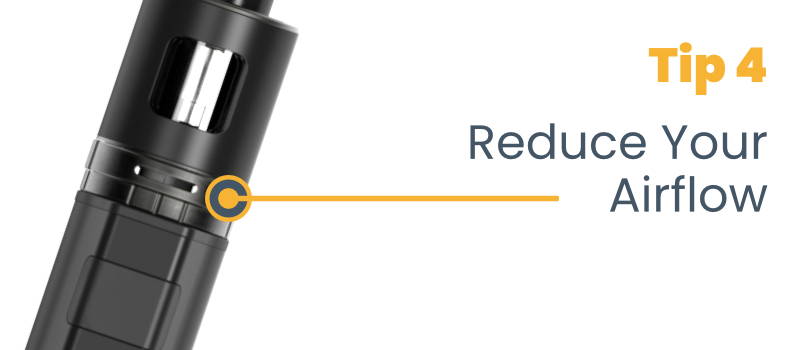 5. Turn up the power
This is more for those of you using one of our SERIES-B DNA mods or another variable wattage box mod. If the vape coil is being fired at lower power than it's designed for, it will struggle to properly vaporise the e liquid.
Turning up the power will ensure that the coil's working at it's best, but be sure not to turn it up too high or your vape coil will burn. Gradually increase the power until you find the best performance for you.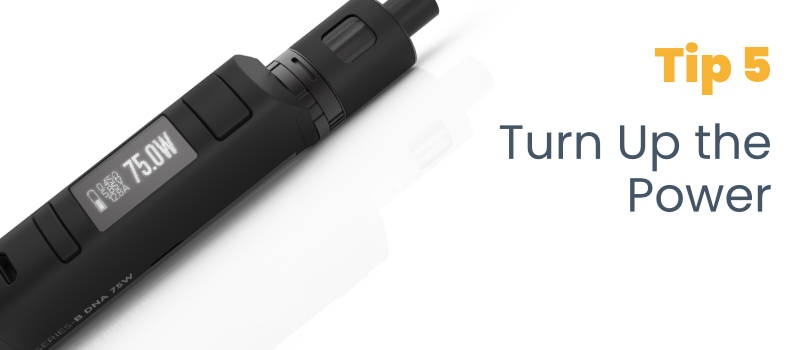 6. Don't over-prime your coil
Priming is the practice of putting a couple of drops of e liquid directly into the centre of a brand-new coil when you're fitting it.
This does help saturate the wicking material much more quickly and thoroughly, preventing your coil from dry burning, but there is a risk of putting too much liquid in at once. The best solution is to watch the wicking material through the holes on the side of the vape coil, and slowly add one drop at a time. Once you notice the cotton start to darken, it's primed and ready.
Check out UK Made vape pen starter kits, which come with our Mesh S-Coils, which are designed to reduce spitback and lasting twice as long as other mesh coils on the market. Our incredible range of vape pens cater to every type of vaping personality and their preferences, while providing a smooth, quality vape and are designed reduce spitting tanks.
OUR VAPE PEN STARTER KITS
7. Use an E Liquid With More VG
E liquids which are higher in VG are thicker, so they soak into the wicking material of your coil more slowly.
As high-PG e liquids are thinner and soak in more quickly, this means that your coil can be more likely to take on too much liquid, causing spitting.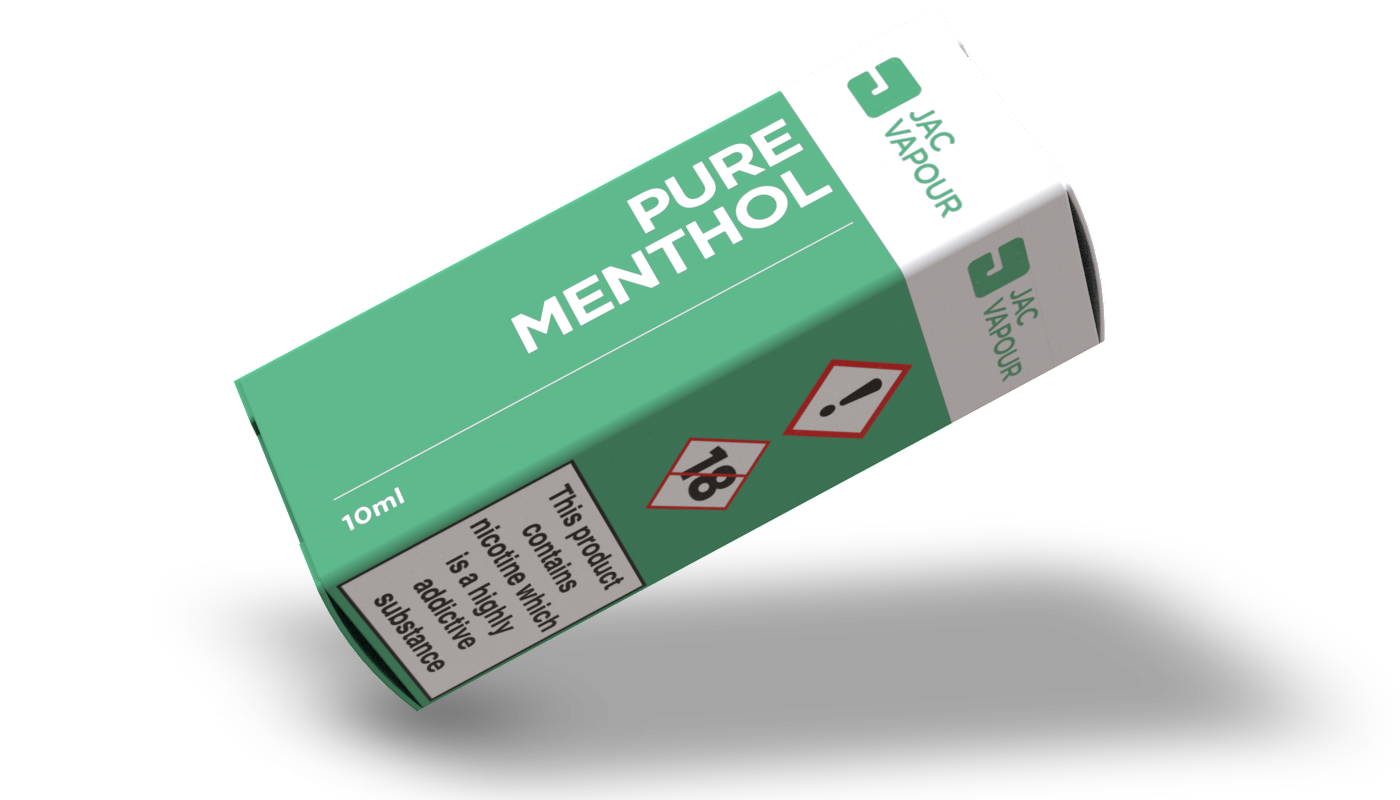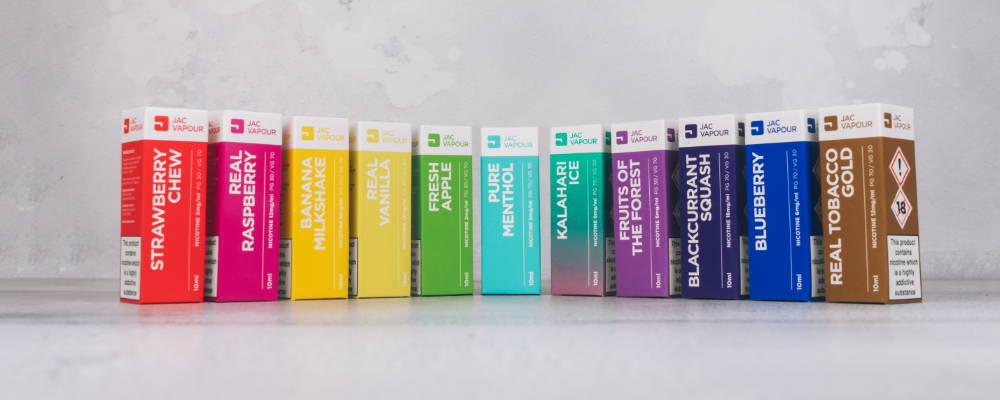 Our Premium range has a range of incredible flavours to choose from, and the option of a 70/30 VG base, giving you plenty of choice.
8. Cover your mouthpiece
Some enterprising vapers have found that covering the base of their mouthpiece with a pipe screen helps to prevent spitback.
The fine mesh of pipe screens is thin enough to fit under the mouthpiece and allows vapour to travel through, but stops any larger droplets of e-liquid making their way any further.
And there we have it; eight useful tips to help you prevent the dreaded spitback.
If you've tried these and you're still finding that it's happening, then please do contact our customer service team and we'll be more than happy to help you further.
Why not try out a JAC device with tank spitting prevention?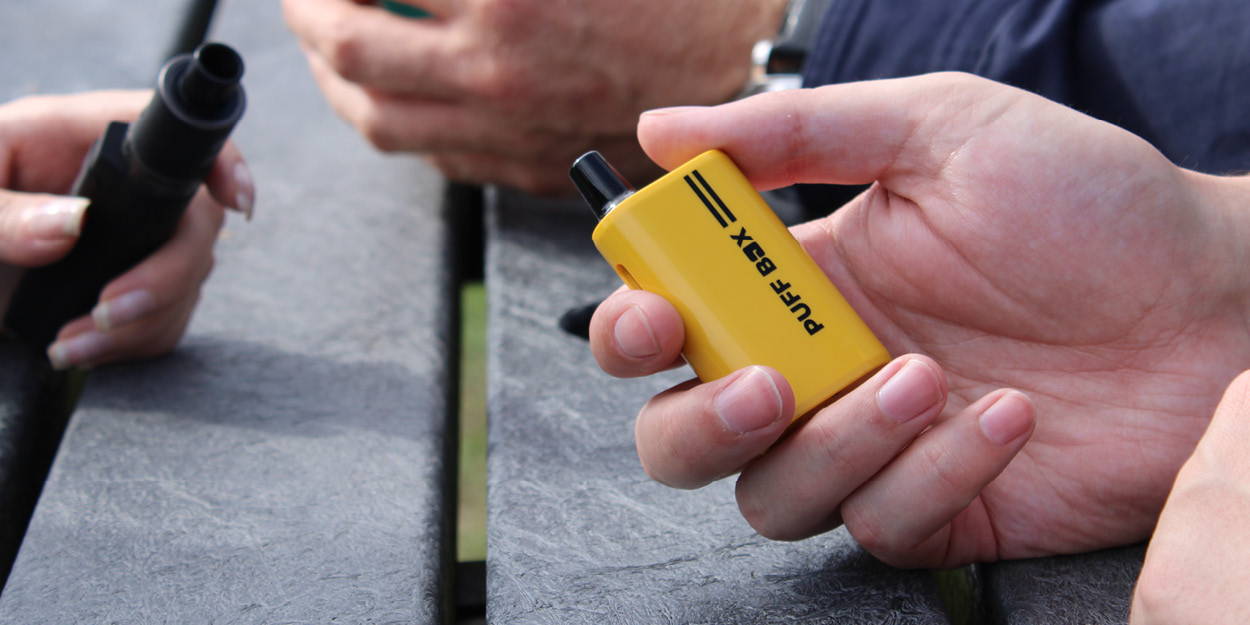 Want a device that wont spit back?
If you're looking for a vape device that can't spit back at you, even if it tried, then check out our rechargeable disposable vape, The Puff Box.
Using twist-in refills to deliver an incredible tasting vape, the Puff Box is the answer the a reusable disposable vape. It is around 50% cheaper than big brand disposable vapes while reducing the amount of plastic and lithium waste.
With a 650 mAh battery and USB-C Charging, the Puff Box is ready to go wherever you are. Plus, with 6 flavours and 3 colour finishes to choose from, there is a Puff Box for every occasion.